Showering praises on his most impressive young gun Hardik Pandya, Virat Kohli says that the batting of the Baroda right hander in the first innings at Kandy pushed the hosts on the back foot.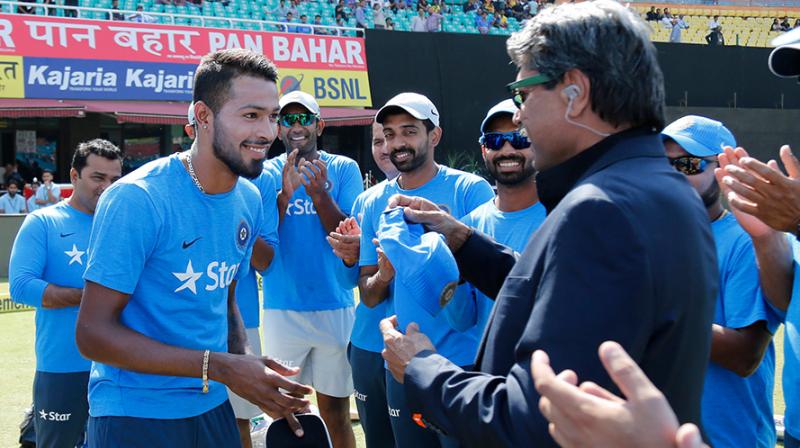 According to Virat, after the kind of position Sri Lanka found itself in at stumps on Day 1 and then after getting early wickets in the first hour of day 2 as well, they would definitely not have thought that India would drag the score close to 500.
But, the spanking that they received from Hardik just ahead of the lunch on Day 2, their thought process would have suddenly gone negative and that negative mind-set took them further down from there.
Some of the former Indian players before the series were not sure about Hardik's credentials as a test player and had questioned if he had different gears in his batting.
But, Virat stresses that whatever opinions the pundits might have had about Hardik, the management is not in two minds at all as far as his ability to excel in test Cricket is concerned.
Everyone inside the camp is backing him to emerge a fantastic test player and the way he has gone about his business in his debut series, not only from the batting point of view, but, his energy in the field and also his knack of chipping away with a wicket or two here and there, he's proving to be highly valuable to the team.
Talking about the flamboyant personality that Hardik carries, Virat says that's something which is natural to him and he, as the skipper of the side, will not curtail that because he believes in the philosophy of giving the players the allowance to express themselves on the field.